Für die deutsche Version hier klicken
New since 2015!
Happy welcome to the holiday chalet Clou in Woffelsbach at the Rursee lake!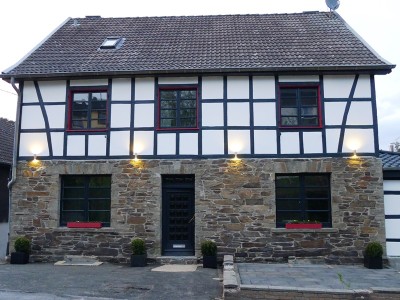 Enjoy your holiday in our holiday flats in the lovely environment of the wonderful Eifel national park. The Eifel area is ideal for taking long and relaxing trecking or biking tours. Or enjoy the Rursee lake for all kinds of water sports.
Our appartments are elegantly furnished and practically equipped, so that you immediately feel right at home.
We are looking forward to your visit!
We hope you find our webpages useful to get all information you require to prepare your vacation. For further details contact us with questions and your booking requests on +49 (0)160 8247837 or at info@eifel.holiday.